Mobile energy for the future
How zinc and water can charge smartphones
The smartphone is a constant companion. When the battery runs out on the road, many people are in trouble. The solution is a mobile charging option to go. This is exactly the topic we have dedicated ourselves to.
In this project, we and our scientific partners aimed to develop a demand-oriented, location-independent generation of hydrogen (H2) for a fuel cell. The technology is based on the chemical reaction of zinc and water, which is used to generate hydrogen on demand. The system consists of a device where zinc pellets react with water in a chamber, releasing hydrogen. The hydrogen produced is then passed through a special catalyst that converts the hydrogen into electricity.
Compared to other mobile charging options such as portable solar chargers or mobile batteries, zinc-hydrogen technology has the advantage that it is independent of sunlight or power sources and can therefore be used anywhere. Furthermore, zinc is a cost-efficient and sustainable fuel compared to other fuels such as natural gas or diesel.
So far, the technology is still in the development stage and no practical applications have been implemented. However, it is possible that in the future portable chargers and other devices could be equipped with this technology to provide reliable and cost-efficient power supply on the go.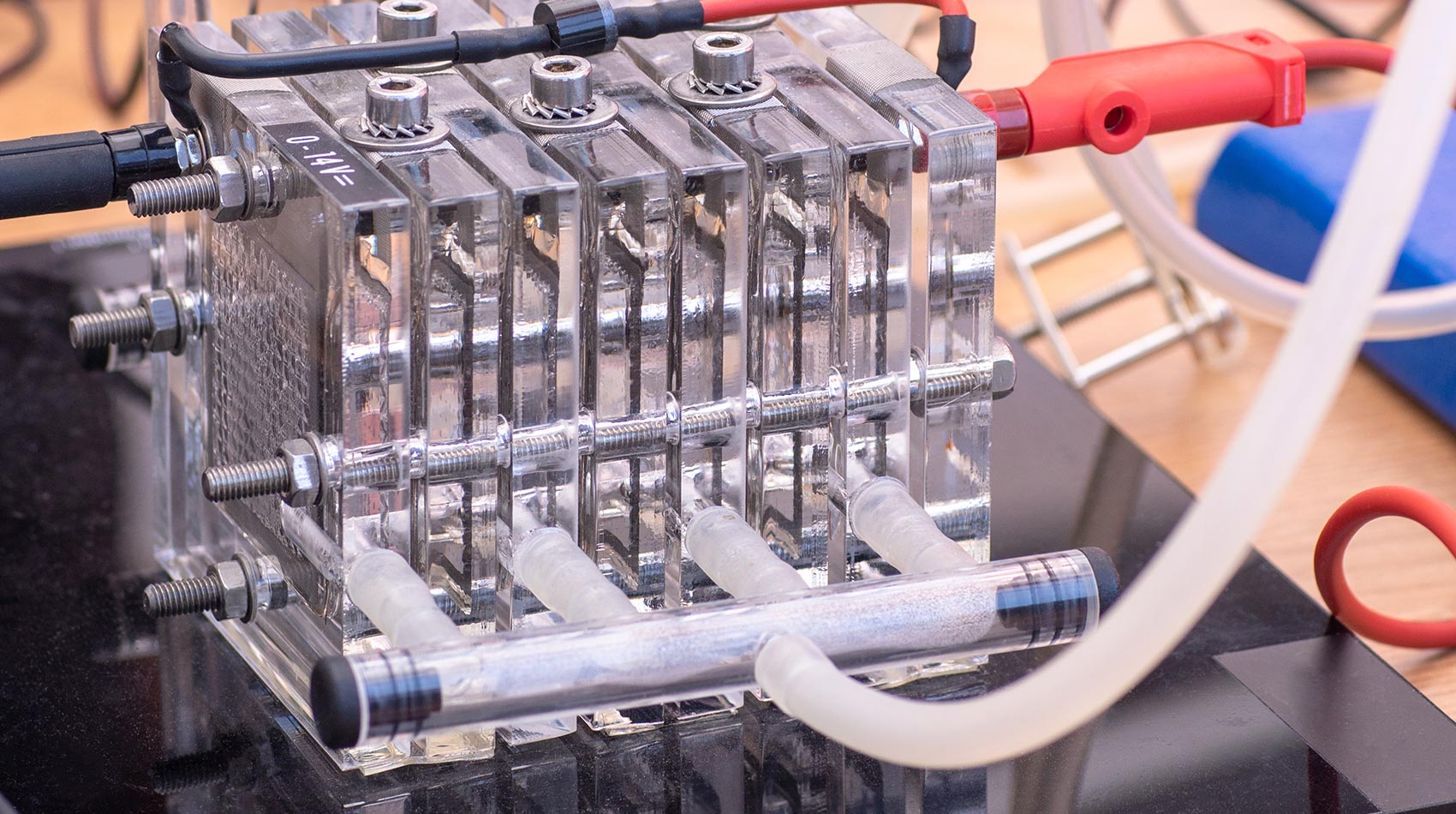 Together for a liveable and sustainable future
At GRILLO, we are convinced that sustainability is not a trend, but a necessity. We therefore aim to continuously improve our processes and products and make a positive impact on the environment and society. We rely on sustainable solutions such as ECO ZINC, a circular economy and CO2 reduced production to make our contribution to climate protection and create a future worth living.
We stand out in the industry due to our expertise and innovative strength. We offer tailor-made solutions thanks to our many years of experience in the production and development of chemical specialities and zinc products. We are keeping track with state-of-the-art technology through our own research facility and various cooperation projects. Our customers appreciate not only the quality of our products, but also our fast delivery and excellent customer service.
GRILLO media library: find out more!
From technical data sheets to detailed presentations and press articles – in our media library you will find all the details about our products and solutions for download.
Do you have any questions or do you need our advice?